TrueTobacco.com to Donate to Nami.org
Posted by Admin at March 24th, 2013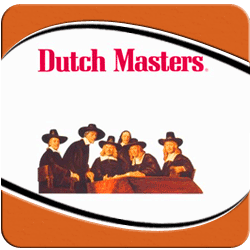 Dutch Master Cigars
"Not only is the charity going to benefit a lot, but so are our customers, our suppliers and everyone else involved in the process."
(PRWEB) January 23, 2013
TrueTobacco.com, one of the web's top providers of cigars and cigar accessories, has announced a promotion designed to benefit NAMI – the National Alliance on Mental Illness – the nation's largest grassroots mental health organization.
The promotion states that the profits for every box or carton of Dutch Masters Cigars purchased on January 23rd will be donated to the charity, with no limit on how much can be donated.
According to TrueTobacco.com General Manager Nick Gordon, this announcement is a big deal for everyone concerned. "Not only is the charity going to benefit a lot, but so are our customers, our suppliers and everyone else involved in the process."
Gordon says he can't wait to see how the promotion goes, since Dutch Masters – best known for featuring Rembrandt's 1662 painting "The Syndics of the Drapers' Guild (De Staalmeesters)" are some of the most popular cigars in the country. Gordon also says this isn't the only time that TrueTobacco will execute this type of promotion.
"This isn't the first time and it certainly won't be the last," says Gordon. "Everybody wins here. The charity obtains new donations, the customers win and we get to feel good about our ability to give back to the community and the world. That's ultimately what it's all about in my book."
TrueTobacco.com plans to promote future donation days across the Internet to make sure that all their customers know what to buy on what days to contribute.
About the Product:
Dutch Masters are a brand of naturally-wrapped cigars that come in over 30 different flavors, sizes and varieties. Knows for their classic taste and distinctive look, Dutch Masters have been satisfying cigar smokers for over 100 years.
About the Charity:
The National Alliance on Mental Illness (NAMI) is America's largest independent mental health organization. The charity is dedicated to helping the millions of Americans affected by mental illness and helps raise awareness for all manner of mental conditions. NAMI also helps provide access to services, treatment and support for low-income families.
About the Company:
TrueTobacco.com is a premiere online tobacco outlet that carries a wide variety of cigars and cigar accessories. With their dedicated, customer-centric focus and generous contributions to a number of worthy causes, the team at TrueTobacco.com is has brought new meaning to the word "service."